Accompaniment
Our team will guide you from the outset of the project, in order to make your Coswin CMMS implementation a success.
Training
Our training is customized, taking into consideration the user's profile, IT knowledge, and the functionalities to be implemented.
SAAS
Our offer in SaaS mode: Coswin 8i CMMS in the cloud.
Learn More
TECHNICAL SUPPORT AND HOTLINE
Customer Support is composed of highly qualified engineers regularly trained on the evolutions of our products and also on any technological changes.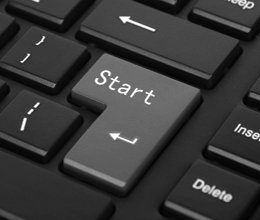 SPECIFIC DEVELOPMENTS & INTERFACES
Whether it is a brand new implementation or one for an existing Coswin user, the development of specific programs is often an advantage.
Learn More
PACK READY
Siveco Hellas offers to small and middle sized enterprises with little time and limited resources the possibility to deploy their Coswin 8i CMMS software quickly.